SUSTAINED BUSINESS ADVANTAGE
Business strategies delivered with purposeful innovation for measurable business growth.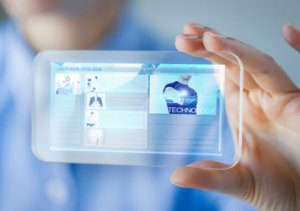 Full Circle Group (FCG) is a full-service digital intelligence innovation and business process improvement firm. We have experience providing technology driven, broadcast and IT solutions to forward-looking businesses.
Our mission is to use technology, digital media, insights and analytics to deliver business improvement solutions for our clients. We provide proven approaches to determine a client's needs based on solving the correct business problem. Our design method is not based on what a solution looks like but how it works. Design focuses on figuring out the correct problem to solve, understanding the context and developing something that will solve that problem well.
"A customer is the most important visitor on our premises, he is not dependent on us. We are dependent on him. He is not an interruption in our work. He is the purpose of it. He is not an outsider in our business. He is part of it. We are not doing him a favor by serving him. He is doing us a favor by giving us an opportunity to do so."
– Mahatma Gandhi
At FCG, we value the customer care domain. We work with our clients to help them capture insights and analytics to improve their service delivery model and increase value to their customers. Our visualization ecosystem for Omnichannel Customer Intelligence bridges available content with sustainable content to establish a value-chain for automation. Our deliverables may include enterprise roadmaps, business intelligence and transformation case studies, logical model summary, video journals (user stories), customer engagement studies, mobile platforms, Web-based applications, digital signage, marketing collateral, or data integration model.
OMNICHANNEL CUSTOMER ECOSYSTEM
FCG provides our clients with proven experience and a balance between process, technology, strategy and architecture.
Web Portals, Mobile Apps & Digital Signage
admin
2020-01-16T03:31:54+00:00