Project Description
The King Center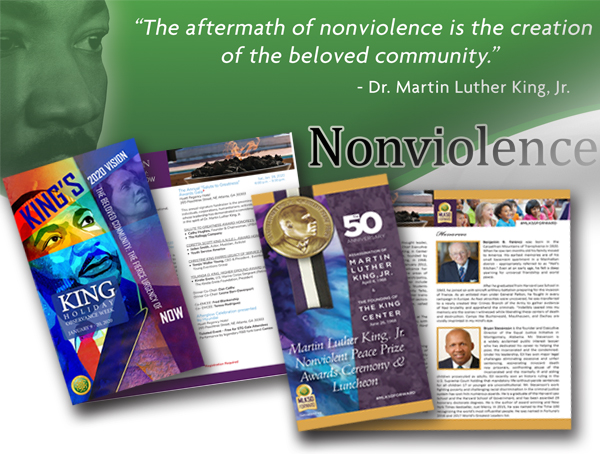 The Martin Luther King, Jr. Center for Nonviolent Social Change ("The King Center") has been a global destination, resource center and community institution for over a quarter century. The 23-acre National Historic site is located at 450 Auburn Ave NE, Atlanta, GA. With over 1 million visitors to the historic campus each year, there was a need to offer effective online communication and creative marketing collateral.
FCG worked with the King Center leadership to plan, design, develop and launch www.thekingcenter.org. Additionally, FCG designed and printed marketing material for training courses, King Holiday Observance events and Beloved Community Talks.
Emory University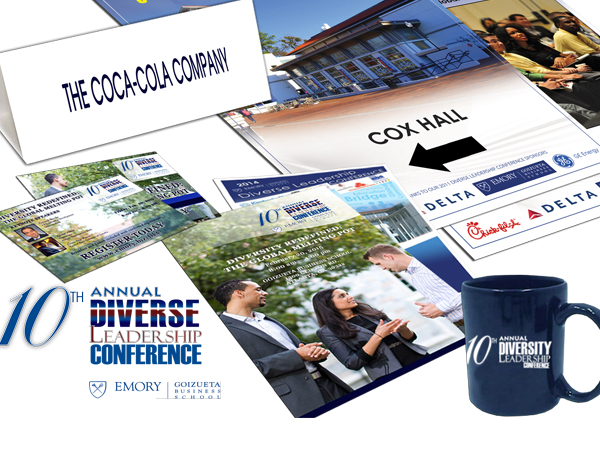 Emory University is a private research university in Atlanta, Georgia. Goizueta's Annual Diverse Leadership Conference is held in April at Goizueta Business School. The conference focuses on providing students and professionals a forum to discuss business leadership, career advancement, and diverse networks.
FCG worked with the steering committee at Goizueta Business School to develop the branding, promotional items, marketing collateral and and print signage for the Diverse Leadership Conference. Our creative team also designed the conference program guide and online registration application.